Tinting Law & Benefits
Window Tint and The Law
At tint centre Our high performance window film is a recognized brand internationally, free from fading, and will not interfere with GPS and satellite systems, and comes in 5 colour shades to choose from (70%, 50%, 35%, 20%, 5%).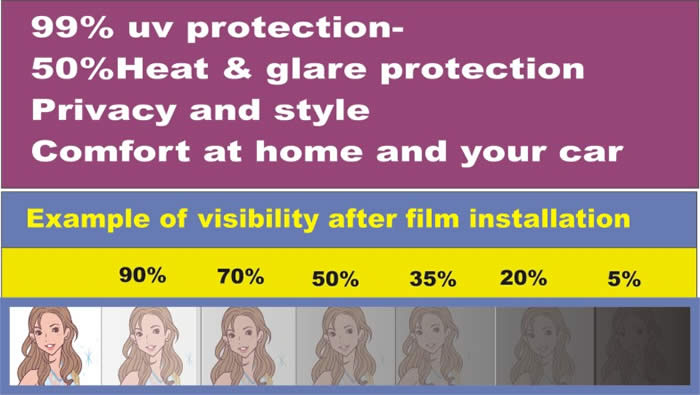 Windscreen
To comply with present UK legislation, windscreen should let 75% of the light through.
Front Windows
Driver and passenger front windows should let 70% of light through.
Rear Window
Rear side windows and rear screen no restriction. Visit VOSA at www.dft.gov.uk/vosa for details.